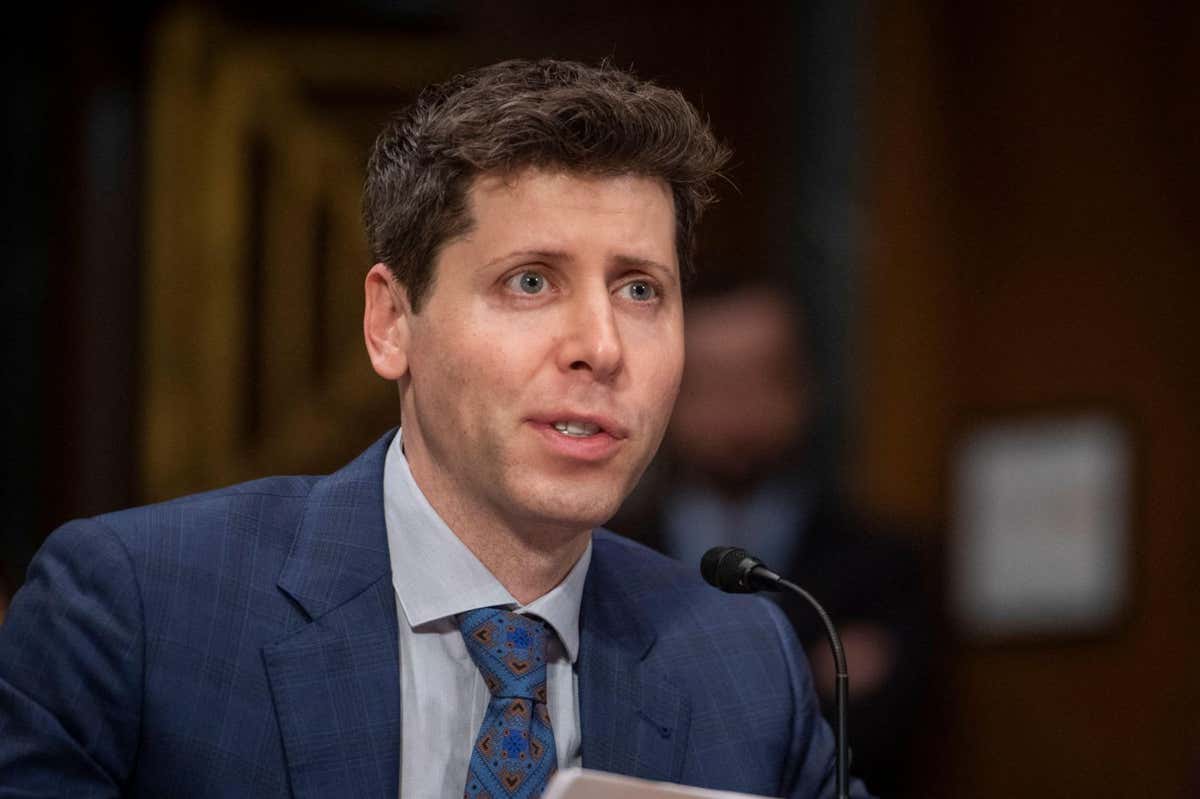 Sam Altman, the former CEO of OpenAI, is to start a new venture at Microsoft, just days after being fired by the company behind ChatGPT and DALL-E. Here is a quick summary of the big shake-up in Silicon Valley.
Why was Sam Altman fired?
On 17 November, OpenAI's board of directors unexpectedly fired the company's CEO Sam Altman. The board cryptically announced that Altman "was not consistently candid in his communications with the board, hindering its ability to exercise its responsibilities". This led to a wave of rumours about the reason for the decision.
Within hours, Greg Brockman, the president of OpenAI, was removed from the board and later resigned from his position at the company. Three senior researchers – Jakub Pachocki, Aleksander Madry and Szymon Sidor – also quit.
The board appointed chief technology officer Mira Murati as interim CEO and announced that a search process was under way to find a permanent successor. Murati's tenure was brief: within two days, Emmett Shear, who co-founded video streaming service Twitch, was appointed as interim CEO.
Shear tweeted a message saying that the board didn't remove Altman over any specific disagreement on AI safety, and promised that an independent investigation leading to a report would be carried out over the next month. He also promised to "reform the management and leadership team" and hinted that "governance changes" might be needed at the company.
Could Sam Altman return to OpenAI?
Within a day of Altman's shock departure, there were reports that OpenAI investors, including technology giant Microsoft, were pressuring the board to bring him back. Talks seemed to go nowhere, however.
Then on 20 November, Satya Nadella, the managing director of Microsoft, announced on X (formerly known as Twitter) that Altman and Brockman would be starting a new venture. "We're extremely excited to share the news that Sam Altman and Greg Brockman, together with colleagues, will be joining Microsoft to lead a new advanced AI research team."
So Microsoft, which owns a vast share of OpenAI having invested $11 billion over the years, apparently failed to get Altman reinstated and decided to take him and start again instead. Neither OpenAI nor Microsoft responded to New Scientist's request for comment.
What is OpenAI?
OpenAI was founded in 2015 by Altman and Brockman, among others, as an open organisation that pledged to release its research publicly and freely allow anyone to use proprietary technology it developed. Elon Musk served on the board and Peter Thiel, co-founder of PayPal, provided financial backing.  The company's open approach attracted a lot of ideological talent, but didn't last long.
In 2018, Musk stepped down from the board and proposed taking over the organisation directly, which the rest of the board rejected, leading to Musk stepping away. In 2019, the company transitioned to a profit-led model where it would only be able to receive in profit 100 times what it invested. That change led to the current situation where the not-for-profit OpenAI, Inc. owns and controls the for-profit OpenAI Global LLC.
In the years since then, OpenAI has been at the vanguard of AI research, launching groundbreaking AI models like GPT-3, GPT-4 and DALL-E, which have pushed the limits of what such technology is capable of. But it has created a slightly uneasy situation where the open, philanthropic nature of the original organisation now has to jostle with the company's quest for profit.
Who is Emmett Shear?
Emmett Shear co-founded Twitch, a video streaming service that focuses on broadcasting people playing video games. It spun out of a previous venture called Justin.tv, which livestreamed the life of a man called Justin Kan, who wore a webcam on his head 24 hours a day, seven days a week for 8 months. Shear stepped down as Twitch CEO in March this year.
What does this mean for the industry?
Altman is considered a shrewd operator in Silicon Valley, and has become a prominent figurehead for AI research in general, so it was never really in question that he would continue his AI work somewhere. Paul Graham, who founded the venture capital firm Y Combinator, once wrote of him: "You could parachute him into an island full of cannibals and come back in 5 years and he'd be the king."
So, Altman and Brockman look set to start a new AI research team under Microsoft directly, while Microsoft continues to be a major shareholder in OpenAI – with Nadella saying he is "looking forward to getting to know Emmett Shear and OAI's new leadership team and working with them".
Time will tell how many researchers from OpenAI jump ship to the new team, and how Microsoft handles the potential conflicts of interest of having two horses running in the AI race. What is certain is that the frantic pace of AI research and commercialisation won't be slowed by having yet more well-funded competition.